Speedx Notification and Pinboard Reminder
Speedx modules are coming with a handful of utilitarian modules which is very useful of making your day-to-day life easier. Just feed your reminders and important dates and tasks to the speedx notification system, it will promptly and accurately notify you about the things-to-do in the priority basis. Reminders can be set as one-time event, re-occurance events in weekly, monthly and yearly cycles with customizable categories and filterable views.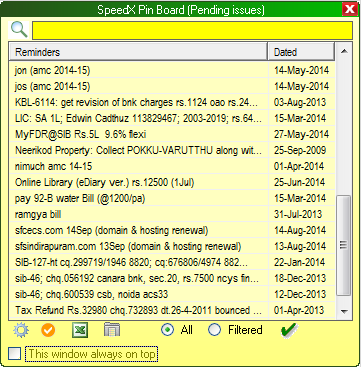 It will remind you about the events till you tag it as done. So no worry about missing of your important tasks, events and dates.