Speedx Remote Access Support
We assure you of our Round the clock Remote Access Help System through an un-interrupted and licensed Team Viewer Access.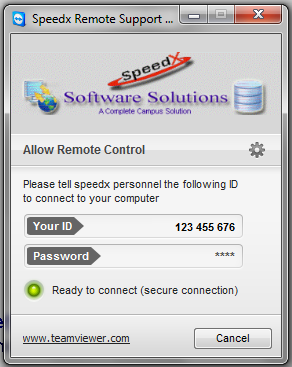 Reaching our Remote Access Helping system is as simple as giving your Team-Viewer ID to us by a phone call or SMS. The rest is assured by our technical team.
You can access remote help throgh our program-menu "GetRemoteHelp" or download by clicking this link.